Gary Friedman
Chairman and Chief Executive Officer
Gary Friedman has served as our Chairman and Chief Executive Officer of the Company, and Founder of the RH brand as we know it today since January 2014. Previously, Mr. Friedman served as our Co-Chief Executive Officer and Director from July 2013 to January 2014, and as Chairman and Co-Chief Executive Officer from May 2010 to October 2012. From October 2012 to July 2013, Mr. Friedman served as Chairman Emeritus, Creator and Curator on an advisory basis, and as Chief Executive Officer and a member of our board of directors from March 2001 to October 2012, during which time he served as our Chairman from March 2005 to June 2008. Mr. Friedman joined RH from Williams-Sonoma, Inc. where he spent 14 years serving as President and Chief Operating Officer from May 2000 to March 2001, as Chief Merchandising Officer of Williams-Sonoma, Inc. and President of Retail from 1995 to 2000, and as Executive Vice President of Williams-Sonoma, Inc. and President of the Williams-Sonoma and Pottery Barn brands from 1993 to 2000 during which time Mr. Friedman was responsible for transforming Pottery Barn from a $50 million dollar table top and accessories business, into a billion dollar plus home furnishings lifestyle brand. Mr. Friedman also developed and rolled out the revolutionary Williams-Sonoma Grande Cuisine stores, growing the brand from less than $100 million to almost $1 billion. Lastly, while at Williams-Sonoma Mr. Friedman spent several years conceptualizing and developing the West Elm brand which launched shortly after he left the company. Mr. Friedman joined Williams-Sonoma in 1988 as Senior Vice President of Stores and Operations. Mr. Friedman began his retail career in 1977 as a stock-boy at the Gap store in Santa Rosa, California. He spent eleven years with Gap, and held the positions of Store Manager, District Manager and Regional Manager overseeing 63 stores in Southern California.
Eri Chaya
President, Chief Creative and Merchandising Officer and Director
Eri Chaya serves as our President, Chief Creative and Merchandising Officer and Director. Ms. Chaya leads product curation and integration, brand development and design, and Interior Design for RH Interiors, Modern, Outdoor, Baby & Child and Teen, across the Company's physical, digital and print channels of distribution. Ms. Chaya served as RH's Co-President, Chief Creative and Merchandising Officer and Director from May 2016 to November 2017, Chief Creative Officer from April 2008 to May 2016 and Vice President of Creative from July 2006 to April 2008. Ms. Chaya has been a member of the RH board of directors since 2012. Prior to RH, Ms. Chaya was a creative director at Goodby, Silverstein and Partners, an international advertising agency, and a creative director at Banana Republic.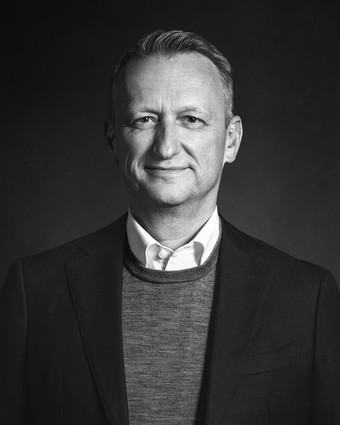 Jack Preston
Chief Financial Officer
Jack Preston serves as our Chief Financial Officer and leads all financial functions including strategic and financial planning, accounting, treasury, tax, internal audit and investor relations across the Company's multiple businesses and brands. Mr. Preston served as RH's Senior Vice President, Finance and Chief Strategy Officer from August 2014 to March 2019, and Senior Vice President, Finance and Strategy from April 2013 to August 2014. Prior to RH, Mr. Preston worked for Bank of America Merrill Lynch for over 12 years, where he most recently served as a Director in the consumer and retail investment banking group. Mr. Preston holds a bachelor of commerce degree from the Sauder School of Business at the University of British Columbia.
Stefan Duban
Chief Gallery and Customer Officer
Stefan Duban has served as our Chief Gallery and Customer Officer since 2021 and is responsible for the Global Operations of the Company's Galleries, Interior Design, Hospitality, Trade, Contract, Outlet and the Gallery Optimization Teams. Stefan is in his 23rd year at RH and began his career as a part time sales associate in our Thousand Oaks, CA Gallery. He has held the positions of Gallery Leader, Vice President of Home Delivery, Vice President and Regional Field Leader, and most recently, Chief Gallery Officer of RH.